HCC scores have been used since 2004 by Medicare to adjust payments based on the risk level of the enrollee. This has resulted in Medicare paying a higher monthly capitation fee for patients with higher HCC scores as these require more resources and disease intervention.
So, what is HCC in medical terms and what is HCC healthcare?
In this article, we will discuss everything about HCC coding, from its origin to its relationship with risk adjustment coding and its relationship with the MEAT framework.
The Origin of HCC Medical Billing and Coding
There is a saying that goes: "you get what you pay for." This saying is applicable when you pay for a designer product or a vehicle. In healthcare, however, this phrase does not apply.
Here's the deal…
The Affordable Care Act (ACA) ensures that insurance companies don't give healthy patients cheap insurance plans. These are people who rarely visit the doctor, and this ensures that they do not inflate or deny cover for ill patients.
The role of the ACA is to ensure that patients get affordable health coverage regardless of the number of visits. However, there is no consecutive plan that everyone can follow.
So, what does HCC stand for in medical coding?
The Hierarchical Condition Categories (HCC) is a risk-adjustment model that has existed for many years. With the introduction of the Medicare Advantage Plans and its requirement of RAF reimbursement scores, the HCC has become more popular.
At the moment, every coding leader and the commercial payer is talking about HCC.
It is clear that proper HCC medical coding and documentation is critical in ACOs, MA, and HVBP. In order to ensure HCC codes and documentation compliance, CMS checks health plans using targeted and random audits.
The HCC payment system uses ICD-10 codes and demographics to generate a risk adjustment factor (RAF) score which identifies patients that require a higher cost to care and is based on the diagnosis codes billed in the previous review period.
So as to better understand HCC, you should have a fundamental understanding of Risk Adjustment and in order to better understand risk adjustment, you should understand HCC.
In the next section, we look at what is risk adjustment coding.
Risk Adjustment Coding, Its Relationship to HCC and Its Importance
In the Risk Adjustment model, the diagnosis and patient demographics help determine the patient's risk score. The risk score is a relative measure of how costly the patient is likely to be.
What does HCC mean after a diagnosis?
Usually, healthy patients have a lower than average risk adjustment factor. This ensures that the insurance premium gets transferred from healthy patients to patients with an RAF score that is below average.
In this payment model, two different patients in the same practice may pay different amounts for the services they receive. Payment depends on a number of factors that determine the level of risk required to maintain the patient's health.
In other words, …
Consider the RAF program the Robin Hood of the healthcare patient model. It assesses each patient's cumulative risk and designates a particular amount to them.
The combination of the ACA market reforms and the RAF programs means that insurance companies focus on offering high-quality health plans at reasonable prices.
Why HCC is Important for Medical Practitioners and Patients
Basically, HCCs help CMS to reimburse Medicare Advantage plans based on their members' health. HCCs pays accurately for the predicted patient cost expenditures.
How?
By adjusting payments according to the health status and demographics of the patient. This is what we refer to as Medicare HCC codes.
Where does the risk assessment data come from?
The risk assessment data is based on the diagnosis information collected from medical records that are collected from physician offices, outpatient data and hospital inpatient visits.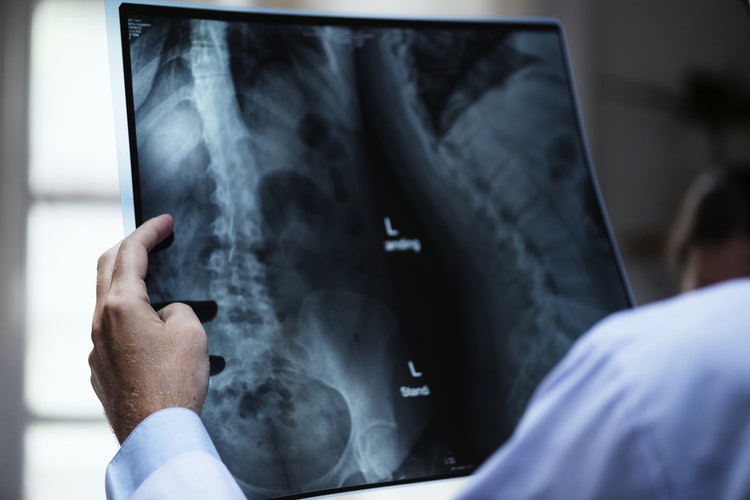 Just to be clear, HCC is not a new idea. Medicaid created this model in 1997 and started using it in 2004.
The HCC is so successful at predicting the use of resources and because the general trend to follow CMS direction, we expect that HCC is the model that commercial payers will use soon.
How Disease Classification Works in HCC Coding Guidelines
How does HCC Classify Diseases?
In the HCC, conditions, and diseases are based on body systems or other similar diseases. The main HCC categories are bipolar disorders, pulmonary disease, diabetes, congestive heart failure, rheumatoid arthritis, prostate & breast cancer and specified heart arrhythmias.
It is typical for patients to be assigned at least one category of diseases because of a combination of demographic information and risk factors that can represent more than one form of illness.
This risk adjustment identifies the patients that are in need of disease management. As such, it establishes the financial allotment offered by CMS towards each patient's annual care.
Look:
The new model is referred to as CMS-HCC and is based on chronic health conditions. Doctors must give thorough reports on the risk adjustment of each patient and based on the documentation of clinical medical record from face-to-face encounters.
Consequently, the RAF cannot be entirely determined by the patient's test results or medical history.
Each specific diagnosis helps in determining the RAF and the overall score helps in calculating the payer reimbursement and predict potential future costs associated with each patient.
Why Understanding the MEAT Framework is Important in Accomplishing HCC Coding
Healthcare providers need to be aware of the importance of medical records in mitigating the risk of audits and remaining compliant. This means that the doctors should have been exposed to some HCC coding examples in the past.
To ensure that diagnosis captures the accurate HCC code, healthcare providers should adhere to the M.E.A.T criteria.
M.E.A.T stands for monitoring, evaluating, assessing and treatment and is one of the most critical and basic requirements of proper and compliant documentation. M.E.A.T is defined as:
Monitor: signs, symptoms, disease progression, and disease regression
Evaluate: test results, medication effectiveness, and response to treatment
Assess: ordering tests, discussion, review records, and counseling
Treat: medications, therapies, and other modalities
Here's why this is important…
Documentation without M.E.A.T. to substantiate the diagnosis is likely to be rejected by CMS due to lack of evidence. To adhere to M.E.A.T., providers should:
Evaluate and document all conditions during each encounter
Ensure a proper progress note with the HPI, physical exam and medical decision-making process.
Document each diagnosis in an assessment and care plan
Ensure that each diagnosis provides evidence that the provider is monitoring, evaluating, assessing and treating the condition.
These four factors establish the presence of a diagnosis during an encounter and ensure proper documentation.
Healthcare providers would do well to remember the following:
Code to the highest level of specificity
Maintain HCCs from a prior health plan if relevant
Ensure comprehensive documentation:
Perform chart reviews
Ensure consistent HCC capture
Stay up-to-date on coding
If physicians understand the MEAT framework, they can accomplish HCC. It is important that every healthcare provider documents all relevant chronic conditions while offering the patient's care.
Now:
It remains imperative for coders to ensure that each patient's medical record is accurate and that all factors like the supporting documentation for each condition are completed in totality.
Diagnoses can be made on each documented condition. Moreover, the documentation should show that the condition is monitored and evaluated. Each diagnosis requires a plan and an assessment.
It is also vital to justify the health status of the patient. All chronic conditions require close monitoring and reporting at least once every month.
This is the truth about HCC:
Reporting the complete picture of the risk adjustment factor through HCC increases the accuracy of the patient's score, lowering the need to ask for medical records or to audit the claims issued by the healthcare provider.
If correctly implemented, the HCC streamlines the process of creating claims resulting in fast reimbursements. Therefore, the HCC is a great equalizer. Before the rise of the risk adjustment model, reimbursement was solely based on demographic factors.
Costs may vary widely among patients. As such, risk adjustment can be used to evaluate patients on an equal scale. This creates many new opportunities for providers and coders and promises to increase the effectiveness of reimbursements.
Why Collaborating with Medconverge is Crucial to Adhering to HCC Coding
ICD-10 demands increased specificity and healthcare providers need to stay updated about ICD codes, the changes in CMS's risk adjustment model, HCC coding, crosswalks, and audit procedures.
While physician and other healthcare providers can document the services performed accurately, legibly and completely, collaborating with the right medical coding company with experience in HCC coding will ensure accurate code assignment.
It will also ensure proper reporting of diagnoses and procedures, minimizing compliance risks and enhancing care delivery.
Collaborating with MedConverge will help healthcare providers to
Take advantage of Medicare risk adjustment coding opportunities by capturing the most appropriate HCC codes
Ensure that all HCC codes reported on the encounter claim are supported by M.E.A.T.
Ensure accurate quality measures
Boost their financial integrity
Our AAPC-certified coders are educated on HCCs and up to date on best practices.
We work with healthcare providers to ensure reporting of appropriate diagnosis codes along with complete clinical documentation.
This ensures adherence to M.E.A.T. criteria and specificity in HCC medical billing and coding – thus significantly improving your practice reimbursement under the new payment models.
Conclusion:
The current changes with regard to coding, data collection and billing are some of the most significant in the Medicare Advantage industry. This is why it is important for doctors and doctor groups to increasingly focus on the accurate and timely capture of patient care information over time.
The physicians who are able to do this consistently and clearly over time take a major step toward making sure that their practices are profitable and relevant in the Affordable Care Act environment.
This is particularly important for doctors caring for patients enrolled in Medicare managed plans.

---
References
CLEMENTS, J. (2017, April 21). HCC Coding-Steps to Maximize Practice Reimbursement. Retrieved August 15, 2017, from www.outsourcestrategies.com: http://www.outsourcestrategies.com/blog/2017/04/hcc-coding-steps-to-maximize-practice-reimbursement.html
KIERNAN, M. (2017, April 24). M.E.A.T. is at the Heart of HCC Coding and Clinical Documentation. Retrieved August 15, 2017, from www.outsourcestrategies.com: http://www.outsourcestrategies.com/blog/2017/04/m-e-a-t-is-at-the-heart-of-hcc-coding-and-clinical-documentation.html
Risk Adjustment and Hierarchical Condition Category Coding. (2017). Retrieved August 15, 2017, from www.securityhealth.org: https://www.securityhealth.org/provider-manual/shared-content/claims-processing-policies-and-procedures/risk-adjustment—hcc-coding
Vegter, K. (2016, August 18). WHAT IS HCC CODING? UNDERSTANDING TODAY'S RISK ADJUSTMENT MODEL. Retrieved August 15, 2017, from www.medirevv.com: https://www.medirevv.com/blog/what-is-hcc-coding-understanding-todays-risk-adjustment-model